Our Products
Accessories
Controller TRD 1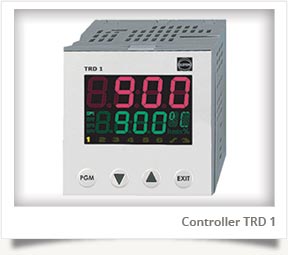 The TRD 1 electronic temperature controllers analyse the signal of the thermocouple being integrated in each thermocouple heater. The TRD 1 temperature controllers operate as quasi-continuous controllers and their factory settings are specially matched to the controlled process performance of Elstein Infrared Systems, so that practically no temperature fluctuations occur.
The two 0/12V DC logical outputs control the TSE thyristor switching units. In addition, two programmable floating relay contacts are available, which can be used, for example, as alarm contacts in conjunction with the limit comparators.
Further information and safety information are given in the TRD 1 operating instruction.
Dimensions :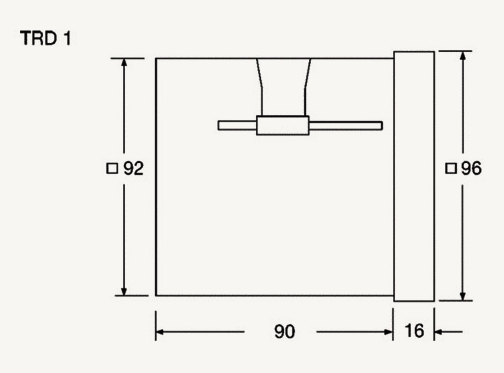 Clamps AK Cables
Elstein AK terminal clamp
2-pole, consisting of steatite socket and stainless steel metal parts for cables with a maximum wire cross-section of 2.5 mm.
Elstein nickel wire
Max. 500 °C, max. 11 A, single core, 2.5 mm² wire diameter, for the electrical connection of the ceramic infrared heaters.
Elstein thermo line
NiCr-Ni, max. 400 °C, for connecting the thermocouple integrated in the thermocouple heaters with the temperature controller.
Elstein compensating line
NiCr-Ni, max. 100 °C, for extending the connection thermocouple-controller outside the IR heating area.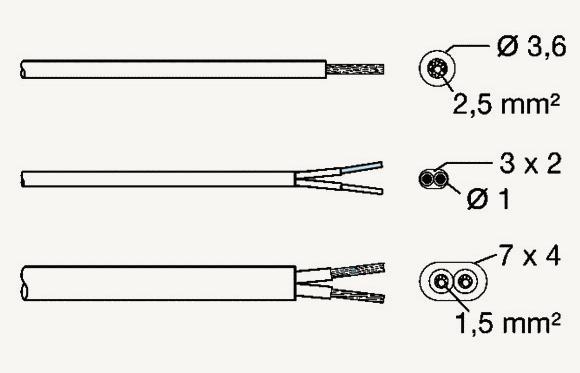 Reflectors REO Series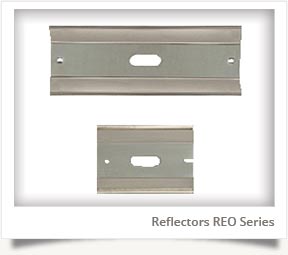 Elstein REO/250 and REO/125 reflectors are used to hold and fix the FSR, HFS/1, HSR/1, HTS/1, SHTS/1, and FSR/2, HFS/2, HSR/2, HTS/2 and SHTS/2 ceramic infrared heaters, and to reflect the IR radiation in the direction of the material to be heated.
They are made from polished stainless steel and have a protective foil on the inside which must be removed before installation.
REO reflectors are part of the ready-to-fit EBF construction elements and the fitted REF construction sets.
They are available in the two lengths 125 mm and 250 mm.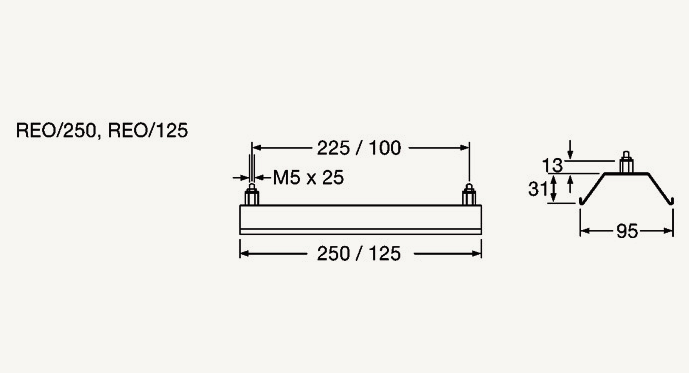 Power Rails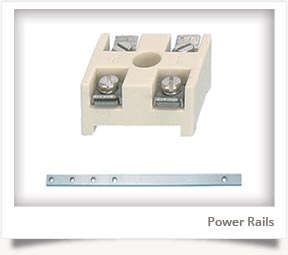 If for the electrical connection of heater constructions a rail wiring is planned, Elstein VA-Rail Wiring is available.
Elstein terminal clamps AK are available for fixing the power rails.
The VA power rails have a length of 1580 mm each and 19 holes as connexion points, by default.
The VA-connectors of the terminal clamps AK are used for the connexion of the heater's leads to the power rails.
They are available in the two lengths 125 mm and 250 mm.
Mounting Clamps
Mounting set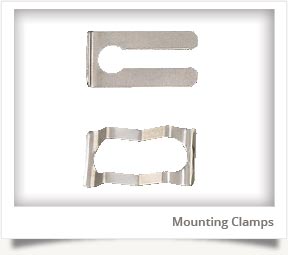 All ceramic infrared heaters, which have a standard Elstein socket are fixed to the reflector or mounting sheet with the help of the mounting set.The mounting set includes a wave mounting spring and a slide, both made from stainless steel.The scope of delivery of the radiators with a standard Elstein socket includes one mounting set for each heater.
Fixing springs
The fixing springs are made from stainless steel and are used to fix HLS and IRS series heaters to the MPO and MPO/2 mounting profiles.Two springs per heater are included in the scope of supply of HLS and IRS series heaters.